WELCOME TO HAWKEDON PRIMARY SCHOOL
As Headteacher I am pleased to welcome you to our website and I hope you find it a useful way of finding out about our fantastic school.

Our vision for Hawkedon Primary School is to be "school of choice" in Wokingham where children learn, have fun and reach their potential. We have a highly dedicated and experienced team who work tirelessly to ensure that all our children have a highly positive experience at the school.

We are privileged to teach our great children and we value working in partnership with parents. We have a thriving family centre that supports and guides parents and children and helps all feel part of our unique community.
In October 2014 we were graded by Ofsted as a good school where pupils feel valued and "are proud of their school". The inspection team noted that lessons were "planned to interest and engage children", resulting in "children making good progress in reading, writing and maths". We aim to build on these achievements to make Hawkedon even better!
In September 2014 the school was expanded so that it now holds 630 pupils. Our new modern building is extremely well resourced and a pleasure to be in.
Our website is a celebration of our children's achievement and will give you an indication of life at Hawkedon and the opportunities open to you and your children. We welcome visits to the school and we are happy to show you around during the working day.
Gareth O'Shea
Headteacher
Headteacher's Twitter here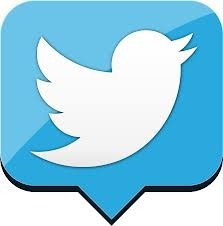 Headteacher: Mr Gareth O'Shea, Hawkedon Primary School, Hawkedon Way, Lower Earley,Reading, Berkshire, RG6 3AP
Telephone: 0118 9667444 Fax: 0118 9667001
Email: admin@hawkedon.wokingham.sch.uk
Urgent Packed Lunch request F2 Trip click here for details
Thursday 2nd April - CHANGE OF MENU - click here for details
FS parents writing workshop - click here for details
Year 4 Production - click here for details
GYM CLUB is running 1st & 2nd April click here for details
We are currently organising the pages on the website, please use the search bar above if having difficulty locating information.
F2 - Oxford Museum Visit - click here for details
The Giving Machine - find out how to raise funds for HPSA - click here for details
The Big Pedal Challenge - click here for details
Morning Car Drop Off Arrangements - click here for details
Newsletter from Mr O'Shea - click here for details
School Uniform - letter from Mr O'Shea
Year 6 Ypres information click here
OFSTED report from October 2014 here
Latest Diary Dates Events
Craft Afternoon

01

Apr

2015

12:00 pm - 15:00 pm @ Family Centre

END OF TERM 2.30pm

02

Apr

2015

SPRING HOLIDAY

03

Apr

2015

Pupils return to school

20

Apr

2015

F2 Visiting Oxford University Museum - Dinosaur Day

21

Apr

2015

Management Performance Governor Meeting Time TBC

21

Apr

2015

Safeguarding Governor Meeting - Time TBC

21

Apr

2015

NSPCC Assemblies to children

21

Apr

2015

09:00 am - 10:45 am

Starlab Visit - Year 2

22

Apr

2015

FS parents - come and write with your child

22

Apr

2015

14:30 pm - 15:30 pm