Upcoming HPSA Events
Latest HPSA Events
Y1-6 Disco12Jun2020

12:00 am - 1:00 am
Summer Fayre04Jul2020

12:00 pm - 3:00 pm
Glockenspiels
The new keyboard and 30 glockenspiels that HPSA funded, have arrived at the school. HPSA has already agreed to raise £8000 by the end of the Summer Term, to go towards a Junior Outdoor Gym Trail. The Gym Trail will be used for PE lessons as well as for at lunchtimes.
We're really pleased to say that we help fund the school minibus for school trips and transport.
The minibus has been hired on a 3 year lease and we part fund it with the school.
Outdoor classroom project
Our major fundraising project the outdoor classroom project has now started.
The plumbing has been completed and the polytunnel and raised beds have been built. In addition new picnic tables have arrived.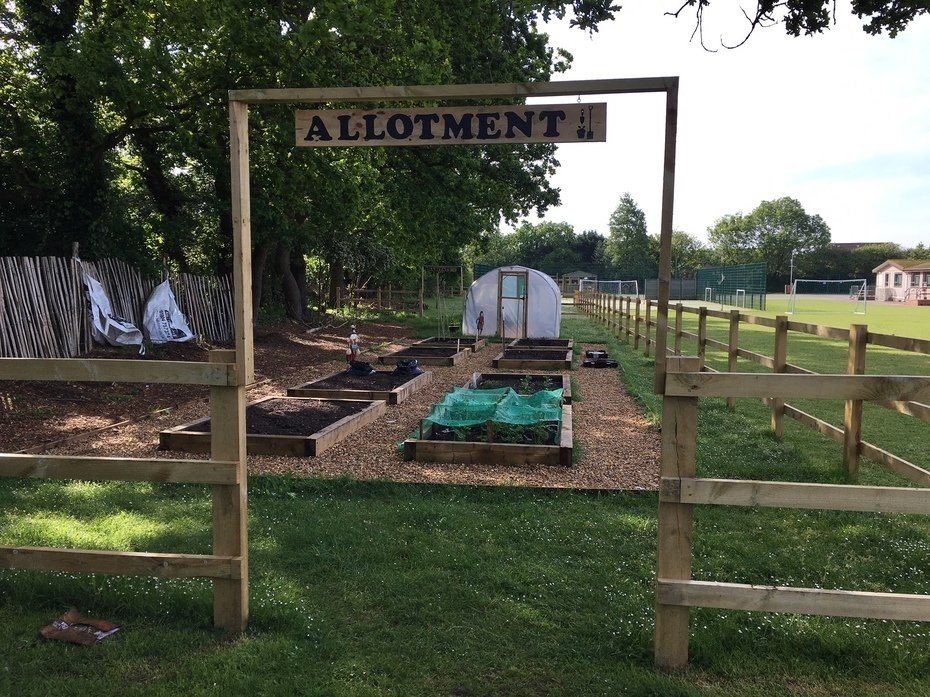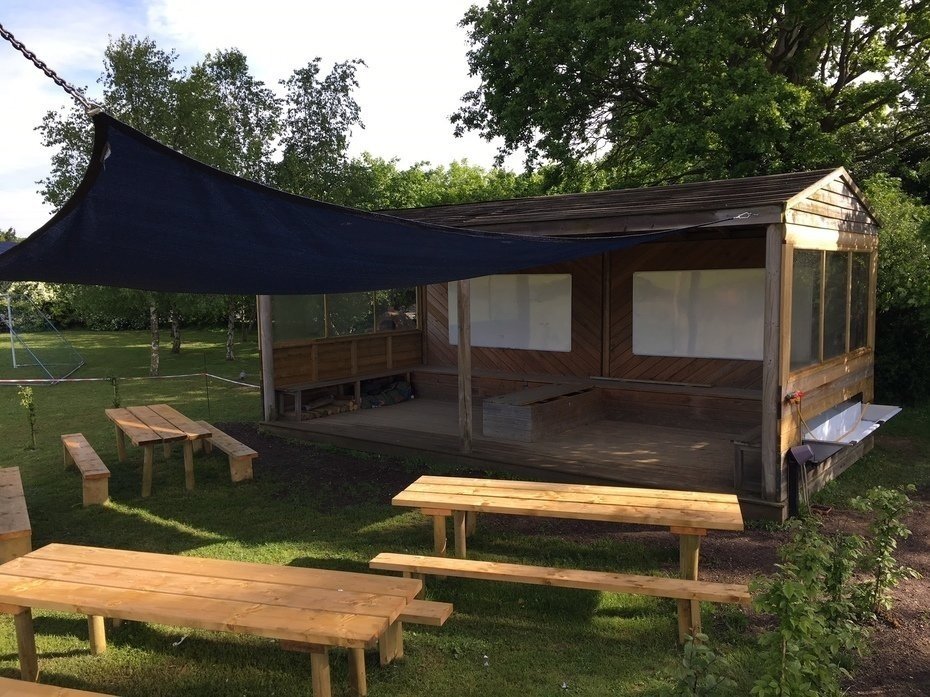 YAY! We are going to have our FREE Banner for Summer Fayre! If you want to have one for yourself please click on the link below.
.
HPSA is sorry but the following events have been cancelled: Krispy Kreme Donuts on 20th March, Easter Egg Hunt on 3rd April, Car Boot Sale on 3rd May.
Hawkedon Primary School Association
Registered Charity No. 1167055
Hawkedon Primary School Association (HPSA) is Hawkedon's PTA. We fundraise to provide additional experiences and resources to benefit the children at Hawkedon.
Below you will find information on upcoming events and other ways you can help us fundraise. Please get in touch if you have any suggestions or want to get involved.
Follow us on Facebook and Twitter or contact us by emailing hpsa@hawkedon.wokingham.sch.uk
On this page you'll find links to external websites. Although we make every effort to ensure these links are accurate, up to date and relevant, HPSA cannot take responsibility for pages maintained by external providers.
HPSA Privacy Notice

At Hawkedon Primary School Association, we are committed to protecting and respecting your privacy. The following policy explains when and why we collect personal information, how we use it, the conditions under which we may disclose it to others and how we keep it secure:
Thank You to everyone who came to the HPSA Quiz Night. A parent team won and this raised approximately £200. We are really grateful to Mrs Parfitt for being our quiz master and for coming up with such great questions.



HPSA are pleased to announce that we are going to be running our first online auction at the start of the Summer Term.
Are you a parent/carer or a member of the local community and run your own business no matter how large or small? Would you be willing to donate a gift voucher, discount voucher or other suitable prize that we could use in our auction?

We are looking for any local companies who would be willing to donate a prize that we could offer in our online auction. We would be extremely grateful and would acknowledge you on our webpage, facebook page and Summer Fayre brochure. If permitted, we will also tag your facebook page on thank you posts on our pages and local groups.

On the auction page we can include your company logo, website link and any brief company description (if supplied).

We are hoping to raise £500 through our online auction. If you would like to donate then please send an email to secretary@hpsa-earley.org.uk.
Our auction page is available here.



Christmas Fayre Update
The Christmas Fayre made approximately £4400, and we hope everyone had a great time.
AGM Update
Thank you to all those you came to our AGM on 10th October 2019. It was lovely to see so many people there. Mr O'Shea gave us some ideas for projects we may want to fund this year, and we elected our new committee.
Chair: Caroline Poll
Vice Chair: Kim Prior
Secretary: Amanda McGuinness
Treasurer: Sarah Bullion, assisted by Tim Andrews & Nick Howard
We would welcome anyone wanting to shadow/learn from the current committee. We will need a new secretary in a year's time and many of the team now have children in their last couple of years here, so we need some new members with fresh ideas and enthusiasm to take HPSA forward.
Hawkedon is a large school with over 630 pupils. Please don't just assume that someone else will help. Even if you don't have a lot of time to spare to attend regular committee meetings, then just 1 hour helping at an event, or doing some shopping or photocopying for us can really make a difference.
Car Boot Sale Update
A big thanks to everyone who took part in Car Boot Sale on 6th October. We are pleased to announce that with our combined efforts we were able to raise £260.
Summer Fayre Update
We would like to thank everyone who came and supported our Summer Fayre in June 2019. We raised over £3,300 at this event, and this money is going towards the projects that HPSA funds, including the outdoor gym trail.
Easter Treasure Hunt Update
We'd like to thank everyone who came along and supported the Easter Egg Hunt at the end of the Spring Term. Thanks to all the helpers who helped hide and giving out eggs - we couldn't have done it without you. We raised approximately £250, and we hope you all had fun.
HPSA Funding Update
HPSA's fund-raising projects for year 2020 include the school mini-bus, habitat area for the outdoor classroom, and new ICT equipment.
Outdoor Gym
In the autumn term 2019, HPSA donated £8000 towards the new Junior Outdoor Gym Equipment. The Gym Equipment will be used for PE lessons, and there are enough stations for a whole class to use equipment in pairs. Staff may also supervise children on the equipment at lunchtimes.
Donations in 2018-2019 Academic Year
In the academic year 2018-2019, HPSA funded a new keyboard and 30 glockenspiels for music lessons, and donated towards the minibus lease for another year and Christmas activities for each year group.